CONSULTING SERVICES
Data Leadership Accelerator
Quickly and easily acquire the seasoned expertise you need to transform your data into a genuinely high-value business asset.
Why your business needs data leadership
For a business to fully exploit the power of data, it must pursue a strategy of acquiring the right data capabilities, elevating those capabilities to the required strength, and then continually operating and evolving those capabilities in ways that achieve the business's goals.
There can be no doubt that enterprise data management is a complex challenge, and one in which success demands a unique set of leadership expertise.
DATA LEADERSHIP ACCELERATOR BENEFITS
The advantages you can expect
High Speed
We smash blockers and flatten speed-bumps, so you can maintain data leadership momentum.
Low Cost
We engage only when and where you need us, so you only pay for the support you need.
High Value
Our extensive data leadership experience means you get the support and results you need.
Our data leadership accelerator
Our consultants have accumulated decades of experience in interim CDO and Head of Data roles, at large retail, telecoms, media and insurance organisations.
Now you can tap into that expertise in ways that are best aligned with your business's specific needs. Whether that's just a few hours of consultation or leadership support, longer-term flexible retained services or a sustained interim leadership role.
How our data leadership accelerator works
Our data leadership accelerator essentially does two things. It fills the gaps created by data leadership that you don't have, and it boosts any data leadership that you do have.
So, if your business has its sights set on data-driven goals which call for some seasoned expertise, we provide you with three options.
Ad hoc
For quick-shots of straightforward guidance, we work with you for just an hour or a day at a time.
Flexible
For longer periods of on-demand leadership, we provide retained services for you to draw from as required.
Interim
For sustained provision of data leadership for a fixed period, we can provide an interim Head of Data or CDO.
"Phil is an outstanding business intelligence and data professional who blends technical know how with a business led approach. He speaks in a language that the business can understand and was a trusted advisor to the leadership team"
"Phil tackles business challenges from both a strategic and tactical perspective, ensuring that stakeholders are engaged and managed effectively while focusing equally on implementation to the business user"
"Phil is a highly intelligent and capable IT professional – able to both define strategy as well as follow through with full implementation – a rare asset! He also has leadership skills to be admired"
"Phil provided very valuable insight and leadership to help NHBC implement a comprehensive new Data Strategy and Data Governance policies, and to support delivery of high quality insights from our Enterprise Data Warehouse and related ERP tools"
Why use our data leadership accelerator?
It's flexible
We provide the data leadership you need, but only when and where you need it. No expensive contractors burning budget every day regardless of what's happening. We're there as soon as you need us, but not when you don't.
It's great value
Premium expertise commands premium prices. So by providing you with only the data leadership you actually need, we help you to keep your costs as low as possible.
It's highly effective
We're seasoned experts in making businesses truly data-driven, not just data-busy. That means we know precisely what right path will lead your business to high data value and low data effort.
It's completely scalable
When you tap into our data leadership, you're also connecting with all of our other data solution accelerators, as well as our network of partners. That means there's no guesswork involved. If we can see something needs to be done and you agree, then we can just get on and do it.
Previous data leadership accelerator clients
The valuable outcomes we create
If your growing business is considering appointing its first Head of Data or CDO, we can help you to successfully transition that new role into your leadership team, by providing you with a low-risk way of fully understanding what kind of data leader you need, and supporting your recruitment of a full-time individual.
If you're a new data leader, then we can inject experience into your own natural leadership talent, to accelerate your personal development whilst helping you to achieve your early goals.
If you're a seasoned data leader, then we can provide a trusted advisor for your ideas, a skilled extra pair of hands, and an experienced destroyer of progress roadblocks!
Data strategy, cataloguing and governance in construction regulation and insurance
The challenge
As a leading provider of buildings insurance, the business possessed large volumes of valuable data. But whilst significant resources were being consistently deployed to manage those data, the business wished to fully convert data into business benefits. The leadership team recognised that the business was more 'data-busy' than 'data-driven' and could more effectively position data as a high-value strategic asset.
Our solution
We provided seasoned data leadership expertise by supplying a part-time Interim Head of Data. From that leadership role, we devised the business's first data strategy and established a new data team. Once agreed, the new data strategy was deployed through a range of initiatives that established and developed core capabilities in data value, compliance, governance and operations.
The results
Through close collaboration with business leaders, the new data strategy was agreed within two months. Our attention to 'real-world' details and the practicality of our accelerators, enabled rapid implementation of beneficial changes including data governance, streamlined data operations and new data insights all occurring within 12 months. We led the creation of a new data catalogue and glossary to round up and clarify over 3,000 data attributes, so they could be integrated into the business's data warehouse. We set new data quality standards to drive remediation of data quality issues, and just 18 months after adopting the new data strategy, the business's increased control over its data yielded new commercial data products creating additional sources of revenue, and uncovered in excess of £5M of potential claims savings.
Data strategy, cataloguing and governance in digital media publishing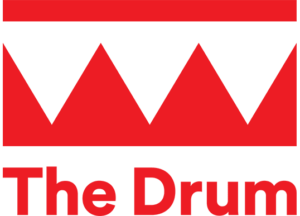 The challenge
The business had initiated a 'data flywheel' programme, to build layers of data capability for incrementally increasing data-driven benefits and positioning data as a high-value strategic asset. Whilst this vision was strong, the business recognised that success required additional skills and flexible resources.
Our solution
We first delivered a 4dDX data strategy workshop for the leadership team, which aligned everyone's thinking on priorities and next steps. That was followed by our data cataloguing and data governance accelerators, which rapidly uncovered the data flows in the business, and established a data governance framework. Data use cases were defined and documented, clarifying precisely how the business would generate new value from data, and use data in ways that achieved business goals.
The results
Within just three months, the prototype data catalogue made it plain to see where changes in data flows were necessary, and what those changes needed to be. Also within that time, a new cross-functional group of 'Data Champions' was formed, to serve as Data Stewards and advocates for data-driven change. As the data catalogue and data governance framework were deployed, we transferred skills and knowledge to various team members, so that they were able to self-sufficiently continue using and developing the business's new data capabilities.