CONSULTING SERVICES
Data and Analytics Strategy
Deliver a clear and compelling roadmap for driving beneficial change, by building the data capabilities that will achieve your data-driven goals.
Why you need a data strategy
The chances are, your business is aiming to drive more value from its data. Whether that's through better insights, increased automation, digital transformation, artificial intelligence, or even entirely new data products.
To achieve these kinds of data outcomes, your business needs the right mix of data capabilities. But it's impossible to know just what the right mix is, without taking a strategic view of the entire change journey that your business needs to complete.
A data strategy works just like any other. It pinpoints your data goals, and then reveals the course of actions that will take you there. The risks of ignoring data strategy are equally familiar – you're likely to spend far more time, effort and money heading in the wrong direction, ultimately arriving at poorer results.
DATA AND ANALYTICS STRATEGY BENEFITS
The outcomes you can expect from your data strategy
Target Success
Plot a compelling roadmap for transforming your data into a truly high-value business asset
Build Capability
Devise and build an operating model for establishing high performance data teams
Get Results
Disentangle legacy architecture and disparate data silos, to reduce data costs and increase data value
Does
your

data strategy do all of this?
Our data strategy solution
We recognise that enterprise data management is a big and complex topic, and defining a data strategy roadmap can feel overwhelming.
At Truly Intelligent Business, our 'big picture' thinking helps you eliminate the overwhelm and create a clear path forward by making the complex, simple.
Our proprietary 4dDX methodology is a game-changer for data strategy creation, because it develops a clear view of your business and data aspirations in a way that is both easy to understand and practical enough to deliver.
"Phil is an outstanding business intelligence and data professional who blends technical know how with a business led approach. He speaks in a language that the business can understand and was a trusted advisor to the leadership team"
"Phil tackles business challenges from both a strategic and tactical perspective, ensuring that stakeholders are engaged and managed effectively while focusing equally on implementation to the business user"
"Phil is a highly intelligent and capable IT professional - able to both define strategy as well as follow through with full implementation - a rare asset! He also has leadership skills to be admired"
"Phil provided very valuable insight and leadership to help NHBC implement a comprehensive new Data Strategy and Data Governance policies, and to support delivery of high quality insights from our Enterprise Data Warehouse and related ERP tools"
The valuable outcomes we create
Create a 'big picture' vision for data as a high-value business asset, with a clear roadmap for achieving the vision.
Fully align data capabilities and data goals to clearly defined business goals.
Accelerate a more mature and progressive data culture.
Provide an experienced guide and advisor to help bring leadership teams together in consensus.
Remove the fear and confusion about how to move forward and avoid costly mistakes.
The key differences we make
Our key difference lies in building a data strategy that adopts the right amount of big picture thinking without becoming overwhelmed by excessive complexity.
Too many data strategies adopt a 'cookie-cutter' approach that quickly becomes bloated with stretch goals that feel daunting and confusing.
We create data strategies that are easy to understand and engage with, but detailed enough to provide a robust and practical tool for structured change.
DATA AND ANALYTICS STRATEGY APPROACH
Explore the data strategy journey we'll take you on
CLICK OR TAP ON PARTS OF THE JOURNEY
Terms of Reference
We start by defining and documenting a clear terms of reference, and get it agreed by your principal stakeholders.
Leadership Workshop
We deliver a data strategy workshop for your business's leadership, to set expectations, secure participation and introduce the 4dDX data strategy framework.
Document and communicate data vision
We document and communicate your leadership agreement on what optimum data value looks like for your business, and set out your business's data-driven vision.
Interviews and Consultation
We interview business stakeholders and consult with business functions, to uncover the reality of current data capabilities and inform a definition of the target state to be achieved.
Data Capability Assessment
We objectively assess the maturity of your business's data capabilities, to produce visual analysis of the current state of data operations, identify opportunities, and pinpoint painful gaps.
Capability Gap Analysis
We analyse the gap between current and target states, and quantify necessary change using analytical methods such as SWOT and SIPOC.
Data Strategy Workshop
We hold a data strategy workshop for all stakeholders, assuring engagement, gathering feedback and securing support for the final data strategy that will soon be published.
Documentation and Presentation Materials
We produce data strategy documentation and presentation materials.
Final Delivery
We complete final delivery of your data strategy documentation and action recommendations, supported by capability maturity analysis and stakeholder inputs.
Final Presentation
We deliver presentations of your data strategy and articulate its content, our recommendations and your associated activity roadmap.
Learn more about our data strategy approach
Want to know more? Let us share with you some real examples of data and analytics strategies that we've created for previous clients.
Previous data and analytics strategy clients
What you get from our data and analytics strategy consulting
Every data and analytics strategy that we devise, delivers documentation and presentations which fulfil all of these crucial aspects:
Clarification of why data is important to the business, and how data can serve as a high-value strategic asset.
Explanation of how the data strategy is devised based on core data capabilities.
Quantification of the levels of data capability required to fulfil the business's strategic goals.
Objective assessment of the current state of the business's data capabilities.
Proposal of a phased roadmap for relevant and beneficial improvement of the business's data capabilities.
In addition, all of these deliverables are supplied in your own private online portal, and communicated through highly engaging workshops and stakeholder presentations.
Data strategy, cataloguing and governance in construction regulation and insurance
The challenge
As a leading provider of buildings insurance, the business possessed large volumes of valuable data. But whilst significant resources were being consistently deployed to manage those data, the business wished to fully convert data into business benefits. The leadership team recognised that the business was more 'data-busy' than 'data-driven' and could more effectively position data as a high-value strategic asset.
Our solution
We provided seasoned data leadership expertise by supplying a part-time Interim Head of Data. From that leadership role, we devised the business's first data strategy and established a new data team. Once agreed, the new data strategy was deployed through a range of initiatives that established and developed core capabilities in data value, compliance, governance and operations.
The results
Through close collaboration with business leaders, the new data strategy was agreed within two months. Our attention to 'real-world' details and the practicality of our accelerators, enabled rapid implementation of beneficial changes including data governance, streamlined data operations and new data insights all occurring within 12 months. We led the creation of a new data catalogue and glossary to round up and clarify over 3,000 data attributes, so they could be integrated into the business's data warehouse. We set new data quality standards to drive remediation of data quality issues, and just 18 months after adopting the new data strategy, the business's increased control over its data yielded new commercial data products creating additional sources of revenue, and uncovered in excess of £5M of potential claims savings.
Data strategy, cataloguing and governance in digital media publishing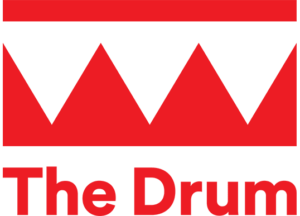 The challenge
The business had initiated a 'data flywheel' programme, to build layers of data capability for incrementally increasing data-driven benefits and positioning data as a high-value strategic asset. Whilst this vision was strong, the business recognised that success required additional skills and flexible resources.
Our solution
We first delivered a 4dDX data strategy workshop for the leadership team, which aligned everyone's thinking on priorities and next steps. That was followed by our data cataloguing and data governance accelerators, which rapidly uncovered the data flows in the business, and established a data governance framework. Data use cases were defined and documented, clarifying precisely how the business would generate new value from data, and use data in ways that achieved business goals.
The results
Within just three months, the prototype data catalogue made it plain to see where changes in data flows were necessary, and what those changes needed to be. Also within that time, a new cross-functional group of 'Data Champions' was formed, to serve as Data Stewards and advocates for data-driven change. As the data catalogue and data governance framework were deployed, we transferred skills and knowledge to various team members, so that they were able to self-sufficiently continue using and developing the business's new data capabilities.