CONSULTING SERVICES
Data Governance Accelerator
Rapidly install a framework that will increase the reliability, performance and confidence in your data.
Why your business needs data governance
Initiatives such as digital transformation, AI adoption, data science and enhanced analytics, mean that businesses everywhere are increasing pressure on data to perform and deliver value. But many are finding that their data are not up to the job.
Poor data quality negatively impacts the reliability, performance and confidence in data. Whether that's in insights and analytics, digitalised operations, or commercial data products. Data quality is a key to data value.
DATA CATALOGUE ACCELERATOR BENEFITS
Easier
No need to devise policy and procedures from scratch. Simply acquire what already works.
Faster
Don't spend months devising policy and procedures. Just install it all in a matter of days.
Cheaper
By not reinventing the wheel, our clients typically spend 70% less on setting up their data governance.
Our data governance accelerator
It's not unusual for growing businesses to realise that they need to embrace data governance, to control and improve the quality of their data.
Often however, they then realise that time and investment must be poured into devising all of the policies, procedures, and organisation structures which comprise a data governance framework. Typically, businesses which pull that trigger can spend between 9 to 12 months and over £70,000 developing a data governance framework (many spend far more!).
Our data governance accelerator installs a complete data governance framework in as little as one month, and for around one quarter of the cost.
How our data governance accelerator works
Over years, we've helped all kinds of organisations to govern their data. We've seen it done right, and we've seen it done wrong. Our data governance accelerator packages all of that knowledge into one complete data governance framework, which means you can springboard off all of that experience and lessons learnt.
We deliver and install a complete data governance framework in your document and workflow management system, whether that's SharePoint, Jira, Asana, Google Workspace, or anything else.
We transfer knowledge to key personnel through coaching and workshops, which empower those people to own and deploy the framework at the right pace.
We work with you to hone and customise your new data governance framework, so it's fully aligned to your specific business situations and needs.
We style the content of your data governance framework, so that it matches your business's brand and tone-of-voice, and is optimised for communicating to your whole business.
"Phil is an outstanding business intelligence and data professional who blends technical know how with a business led approach. He speaks in a language that the business can understand and was a trusted advisor to the leadership team"
"Phil tackles business challenges from both a strategic and tactical perspective, ensuring that stakeholders are engaged and managed effectively while focusing equally on implementation to the business user"
"Phil is a highly intelligent and capable IT professional – able to both define strategy as well as follow through with full implementation – a rare asset! He also has leadership skills to be admired"
"Phil provided very valuable insight and leadership to help NHBC implement a comprehensive new Data Strategy and Data Governance policies, and to support delivery of high quality insights from our Enterprise Data Warehouse and related ERP tools"
Why use our data governance accelerator?
It's much faster
Go from zero data governance to having a complete framework in less than one month. That's typically 6 to 9 months faster than building a data governance framework from scratch.
It's less expensive
Compared to using contract resources, expect to spend between £50,000 and £70,000 less on the cost developing a data governance framework.
It's more effective
By quickly laying a solid foundation, you can avoid losing months on just setting policy, and instead focus much sooner on what really matters – which is actually changing business behaviours to improve and maintain data quality.
It's easily scalable
Because we transfer knowledge in how to deploy the framework, you're in control of how fast the framework becomes part of your business-as-usual.
The valuable outcomes we create
We get you moving fast – and in the right direction. No more false starts or feeling that data governance is a difficult 'hot potato'. We launch your data governance with the confidence and positivity that's essential for building people's trust and maintaining momentum.
Data governance is a fundamental data management capability, and we enable you to grasp that rung of the data maturity ladder quickly, robustly, and inexpensively.
We effectively 'teleport' you straight to the point in time where you can stop debating policy, and instead start changing people's data behaviours in ways that will increase data quality and remove data blockers in business projects.
Our accelerator launches your data governance so quickly and conclusively, that it kickstarts people into decisive and effective action.
Previous data governance clients
What you get from our data governance accelerator
Data governance terms of reference.
Data governance policy and procedures.
Data governance charter document.
Data governance organisation structure diagrams.
Data governance role descriptions documents.
Data governance process architecture.
Data governance procedure library.
Data governance onboarding materials.
Data citizenship promotion materials.
Data quality insights architecture.
Knowledge transfer and professional expertise.
Perpetual access to your own private client portal.
Data strategy, cataloguing and governance in construction regulation and insurance
The challenge
As a leading provider of buildings insurance, the business possessed large volumes of valuable data. But whilst significant resources were being consistently deployed to manage those data, the business wished to fully convert data into business benefits. The leadership team recognised that the business was more 'data-busy' than 'data-driven' and could more effectively position data as a high-value strategic asset.
Our solution
We provided seasoned data leadership expertise by supplying a part-time Interim Head of Data. From that leadership role, we devised the business's first data strategy and established a new data team. Once agreed, the new data strategy was deployed through a range of initiatives that established and developed core capabilities in data value, compliance, governance and operations.
The results
Through close collaboration with business leaders, the new data strategy was agreed within two months. Our attention to 'real-world' details and the practicality of our accelerators, enabled rapid implementation of beneficial changes including data governance, streamlined data operations and new data insights all occurring within 12 months. We led the creation of a new data catalogue and glossary to round up and clarify over 3,000 data attributes, so they could be integrated into the business's data warehouse. We set new data quality standards to drive remediation of data quality issues, and just 18 months after adopting the new data strategy, the business's increased control over its data yielded new commercial data products creating additional sources of revenue, and uncovered in excess of £5M of potential claims savings.
Data strategy, cataloguing and governance in digital media publishing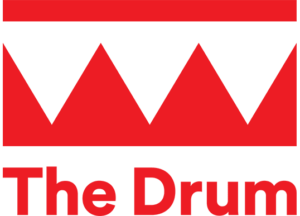 The challenge
The business had initiated a 'data flywheel' programme, to build layers of data capability for incrementally increasing data-driven benefits and positioning data as a high-value strategic asset. Whilst this vision was strong, the business recognised that success required additional skills and flexible resources.
Our solution
We first delivered a 4dDX data strategy workshop for the leadership team, which aligned everyone's thinking on priorities and next steps. That was followed by our data cataloguing and data governance accelerators, which rapidly uncovered the data flows in the business, and established a data governance framework. Data use cases were defined and documented, clarifying precisely how the business would generate new value from data, and use data in ways that achieved business goals.
The results
Within just three months, the prototype data catalogue made it plain to see where changes in data flows were necessary, and what those changes needed to be. Also within that time, a new cross-functional group of 'Data Champions' was formed, to serve as Data Stewards and advocates for data-driven change. As the data catalogue and data governance framework were deployed, we transferred skills and knowledge to various team members, so that they were able to self-sufficiently continue using and developing the business's new data capabilities.
Frequently Asked Questions
Why is this option so less expensive?
Because we've already done the work to develop the framework. You're not paying to reinvent the wheel.
How do I know this will work?
Our framework has been developed over multiple successful deployments in other businesses, and we include time for honing the framework to meet the specific needs of your unique business.
This gives me a framework, but do I still need to find the people in my business to make the changes
Yes, you do! That's unavoidable, no-one can govern your data for you, it's vital capability that your business must acquire. This Data Governance Accelerator allows you to focus on making that inescapable change, rather than wasting time and money on just devising policy and procedures.