CONSULTING SERVICES
Data Capability Maturity Assessment
Take a data-driven approach to becoming more data-driven!
Why assess your data capability?
Data capabilities are where the rubber meets the road. It's no good having a bold vision for the role of data in your business, if you don't have the data capabilities to make good on that vision. You'll end up simply spinning your wheels – burning time and money without much forward progress.
If you don't understand what your data strengths and weaknesses are, then you're probably leaving data value on the table, and working too hard to achieve only limited data benefits.
DATA CAPABILITY MATURITY ASSESSMENT BENEFITS
The outcomes you can expect
Discover
Find out exactly what and where your data strengths and weaknesses are.
Analyse
Scientifically evaluate data capability gaps, and prioritise work to close them.
Drive
Make an inarguable case for change, with compelling analysis of the actions required.
Our data capability maturity assessment
Our Data Capability Maturity Assessment focuses on speed, simplicity and practicality. Unlike other assessment methods which can feel like they need their own project team to run, this approach quickly and cost-effectively answers the one truly essential question – is your data driving achievement of your business's goals?
DATA CAPABILITY MATURITY ASSESSMENT DEMO
Explore the analysis 
How our data capability maturity assessment works
This assessment package combines simple online tools, insightful data analysis, and consultancy expertise with the 4dDX data strategy framework.
These components work together to rapidly provide your business with a clear, measurable and accountable view of how suitable your data capabilities are for driving achievement of your business's goals, and what actions are appropriate for closing any harmful gaps in your data capabilities.
Because this assessment is simple and lightweight, it can be easily repeated in the future at no extra cost to see how your data capabilities are evolving over time.
"Phil is an outstanding business intelligence and data professional who blends technical know how with a business led approach. He speaks in a language that the business can understand and was a trusted advisor to the leadership team"
"Phil tackles business challenges from both a strategic and tactical perspective, ensuring that stakeholders are engaged and managed effectively while focusing equally on implementation to the business user"
"Phil is a highly intelligent and capable IT professional – able to both define strategy as well as follow through with full implementation – a rare asset! He also has leadership skills to be admired"
"Phil provided very valuable insight and leadership to help NHBC implement a comprehensive new Data Strategy and Data Governance policies, and to support delivery of high quality insights from our Enterprise Data Warehouse and related ERP tools"
Why use our data capability maturity assessment?
Avoid wasting time and costs
Instead of burning time and money on chasing down data goals that your business just isn't ready to achieve, you'll have the insight to invest in the right things at the right time, by seeing precisely where gaps in your data capabilities need to be closed.
Get people more engaged
Through accurate and engaging visual analysis, people at all levels will see and understand where focus needs to be applied, meaning leaders will get behind your data strategy, and people will embrace the changes necessary for your business to become truly data-driven.
Conquer your data, with data!
There's no better way to become truly data-driven, than by using data as a driver! Start as you mean to go on and demonstrate what being data-driven is all about, by throwing down some truly compelling analysis of how and where your data capabilities need to grow.
Try our data capability assessment
The best way for you to learn more about our data capability assessment, is to try it for yourself! So start your free trial today.
The valuable outcomes we create
Confusion about data management priorities, is replaced with clarity about where your business is today, compared with where it needs to be to achieve its data vision.
Because people can see and understand clear analysis of your data capabilities, they are more willing to support change and get involved in transformation steps.
There's no longer a sense that data is inexplicably 'getting in the way'. Instead, people understand where your business is in good shape to deliver data objectives, and how to solve areas of data weakness.
Over time, you can reliably measure and report on how your business's data capabilities are evolving. Just by repeating the simple analysis process, you can see how much the needle is moving.
What you get from our data capability maturity assessment
Easy-to-use online tools, which are personalised to your business and work on any device, to gather data on the state of your data capabilities.
Compelling, interactive analysis which engages and informs people about the changes necessary for your business to achieve its data goals.
The raw data behind the analysis, so you can adapt and integrate the analysis as you see fit.
Insights and recommendations from the team at Truly Intelligent Business, so you can interpret your data capability analysis into a range of actions that will close your data capability gap.
The ability to re-run the analysis at any time in future, as often as you wish, at no extra cost.
Data strategy, cataloguing and governance in construction regulation and insurance
The challenge
As a leading provider of buildings insurance, the business possessed large volumes of valuable data. But whilst significant resources were being consistently deployed to manage those data, the business wished to fully convert data into business benefits. The leadership team recognised that the business was more 'data-busy' than 'data-driven' and could more effectively position data as a high-value strategic asset.
Our solution
We provided seasoned data leadership expertise by supplying a part-time Interim Head of Data. From that leadership role, we devised the business's first data strategy and established a new data team. Once agreed, the new data strategy was deployed through a range of initiatives that established and developed core capabilities in data value, compliance, governance and operations.
The results
Through close collaboration with business leaders, the new data strategy was agreed within two months. Our attention to 'real-world' details and the practicality of our accelerators, enabled rapid implementation of beneficial changes including data governance, streamlined data operations and new data insights all occurring within 12 months. We led the creation of a new data catalogue and glossary to round up and clarify over 3,000 data attributes, so they could be integrated into the business's data warehouse. We set new data quality standards to drive remediation of data quality issues, and just 18 months after adopting the new data strategy, the business's increased control over its data yielded new commercial data products creating additional sources of revenue, and uncovered in excess of £5M of potential claims savings.
Data strategy, cataloguing and governance in digital media publishing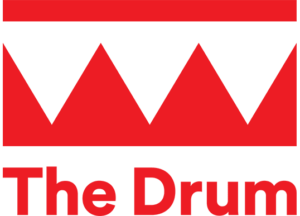 The challenge
The business had initiated a 'data flywheel' programme, to build layers of data capability for incrementally increasing data-driven benefits and positioning data as a high-value strategic asset. Whilst this vision was strong, the business recognised that success required additional skills and flexible resources.
Our solution
We first delivered a 4dDX data strategy workshop for the leadership team, which aligned everyone's thinking on priorities and next steps. That was followed by our data cataloguing and data governance accelerators, which rapidly uncovered the data flows in the business, and established a data governance framework. Data use cases were defined and documented, clarifying precisely how the business would generate new value from data, and use data in ways that achieved business goals.
The results
Within just three months, the prototype data catalogue made it plain to see where changes in data flows were necessary, and what those changes needed to be. Also within that time, a new cross-functional group of 'Data Champions' was formed, to serve as Data Stewards and advocates for data-driven change. As the data catalogue and data governance framework were deployed, we transferred skills and knowledge to various team members, so that they were able to self-sufficiently continue using and developing the business's new data capabilities.